About BCRCS
Business Capital Risk Control Services, LLC (BCRCS) is a revolutionary leading industry consultant of unbiased, fact driven background due diligence investigations. The BCRCS solution to advanced modernistic background intelligence investigations is unique and client centric.
BCRCS bridges the "Information Gap" for clients that require multi-faceted background due diligence investigation solutions to assess business transaction risk, financial transaction risk, organizational reputation risk and pre/existing employment talent risk.
BCRCS is the leading industry edge provider of background due diligence investigation solutions with a strategic emphasis on advancing resources and meaningful investigative intelligence for clients. Backed by significant, successful business longevity and cultured staffing with extensive investigative intelligence gathering experience, BCRCS has successfully serviced clients in a diverse range of industries. Our arm reach extends globally with a boundless array of global resource partners. The BCRCS experience and successful reach extends to the Americas, Europe, Asia, Africa, and the Middle East.
We Are
A progressive solution-based resource of professionally analyzed background investigative intelligence.
We Desire
To be a difference maker for our clients by providing effective, meaningful accurate investigative intelligence to detect any element for the potential of undesirable client risk penned in a seamless readable & compressed presentation.
We Will
Provide the client with consultative capabilities, client servicing with after-hours support, singular account management specialists along with bank level encryption cloud based housing of reports.
---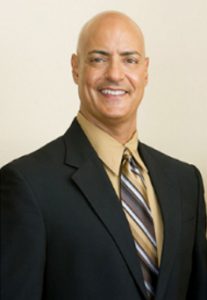 Joseph Genovese is originally from New Orleans, Louisiana and continues to maintain a residence in a suburb of New Orleans. Mr. Genovese is a graduate of the University of New Orleans majoring in Finance with an Insurance Specialization. Genovese's career includes Commercial Banking (loan origination and special asset workouts); Asset Management; owner of a commercial paper recovery firm (which he ultimately sold) and credit services.
In 1993, Mr. Genovese engineered the startup of Research Specialists, Inc. which initially began as a solution resource for Commercial debt/Commercial contract Litigation Support and Real Estate Title search services. After a successful decade plus operation, background due diligence investigation (vetting) support services were added to complement the existing services offered. In 2007, Mr. Genovese spun off the vetting services and now offers this specialized service through the going concern BCRCS.
Mr. Genovese is passionately active in the day to day operations of BCRCS and is the 100% owner of the business. His mission is to empower his team to realize their professional goals while fostering the resources needed to advance the organization as a industry leader and trusted client resource.
Joseph Genovese
C.E.O. at Business Captial Risk Control Services, LLC

Want To Know More?
Get to know BCRCS more intimately and how it can tender a solution-based option(s) based on your specific needs. We take extreme pride in bringing professional expertise in our solution-based services-due diligence background investigations. We also welcome you to schedule a professionally conducted consultation with one of the team's Business Development Solution Specialists either through video teleconference, or telephonic presentation.
---